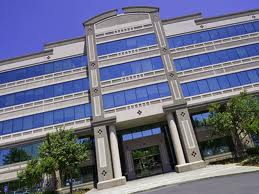 CONTACT INFORMATION
JOSEPH W. GUDELSKY
Attorney at Law

555 North Point Center East
Suite 400
Alpharetta, Georgia 30022
770-998-0145--office
404-617-3393--cell
678-366-5001--fax
lawoffice@gudelskylaw.com

Check my blog at
www.thebarristersblog.wordpress.com


DIRECTIONS FROM GEORGIA 400

Exit at Mansell Road (Exit 8)

From the north, turn left
From the south, turn right

Proceed to North Point Parkway
(Atlantic Seafood, P. F. Chang's).
Turn left and proceed four lights to
Encore Parkway and turn left.
Go to the next light and turn right and
proceed to the first building on the left.
There is a red circle at the top of the building on the left and there is a sign that says 555 and points to the left.